Origin of a creation.
One of the signature creation of Ironny is its Club Strap Bag. Its name comes from its shape inspired by a "club sandwich" which is triangular. The "Strap Bag" part speaks for itself . This uncommon volume is furthermore asymetric as if to confirm the singularity of this item.
This medium sized bag is still practical with dimensions suitable for unisex use. There are two ways to wear it: over the shoulder or at the waist. The volume of storage under the flap can accommodate the essentials to go out: smartphone, keys, wallet and many others.
Speaking about the flap, it does have technical properties thanks to an alloy of Cordura and reflective threads that hides the pocket whose edges are strengthen with Cordura Riptstop. The inside of the pocket is lined with satin and has a separator for storing flat objects. It is also this separator that carries the Ironny label, maintained by four stitches.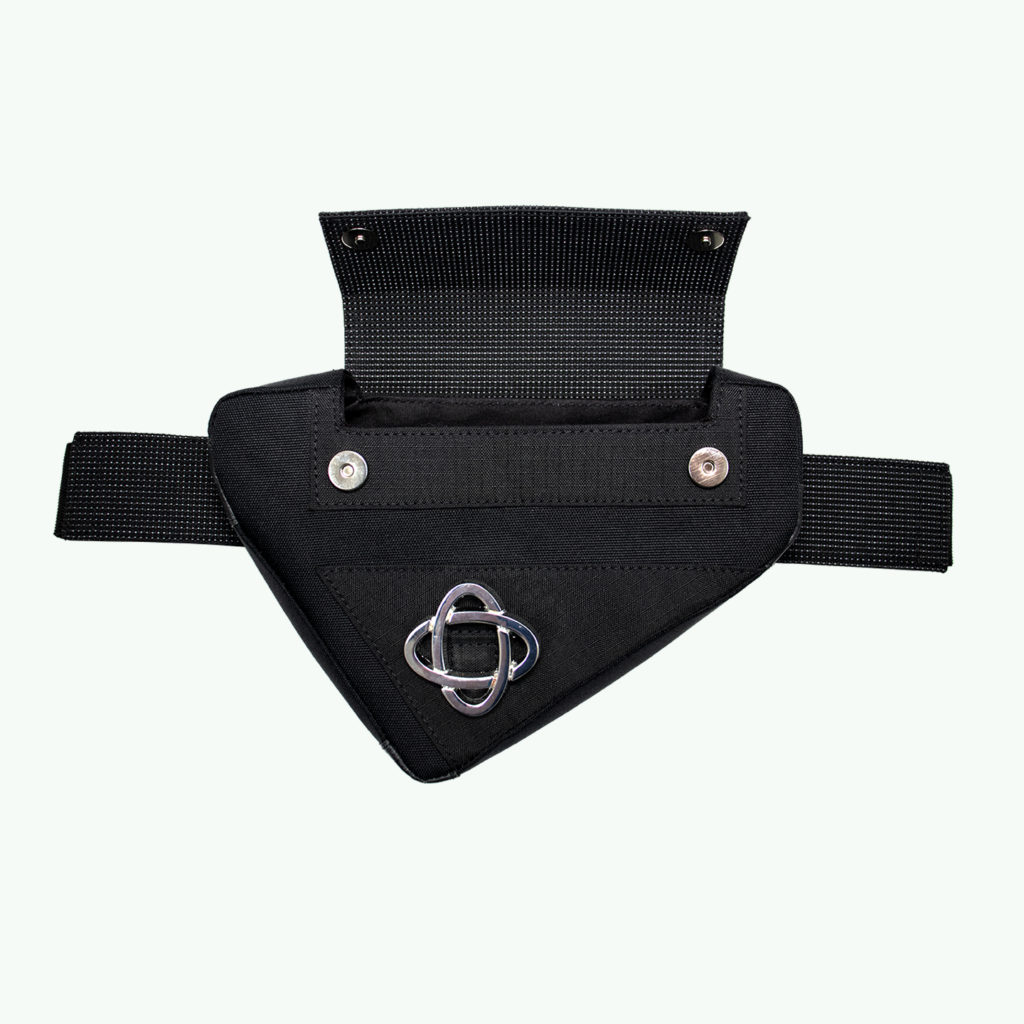 The front face of the bag, in addition to have the flap with 2 magnets button on its upper part, has on its lower part a triangular ripstop fabric yoke. This yoke's function is to carry the Ironny removable signature brooch.
The back side of the Club Strap Bag is in difference pretty clean with only 2 reflective Cordura yokes. One is the back part of the front flap, the other is a basis for the strap edges.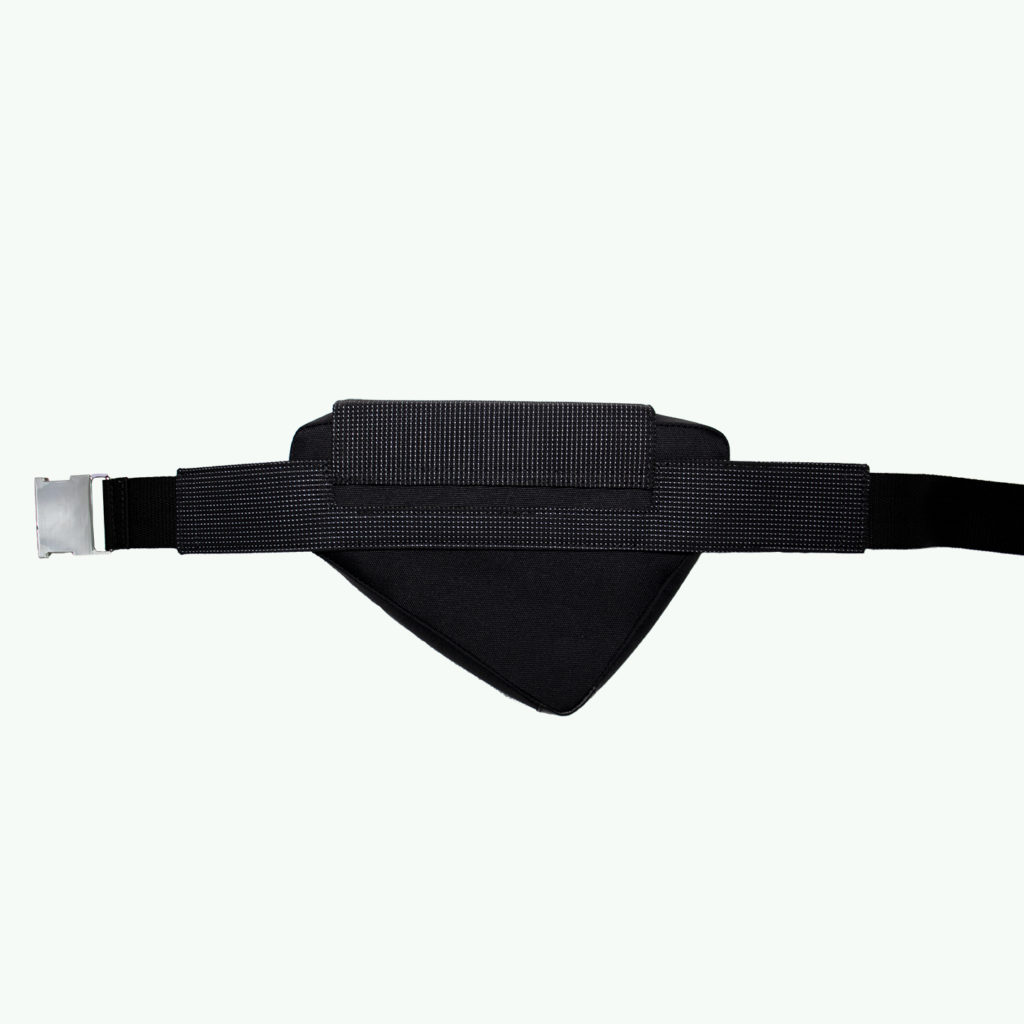 On the sides and under the bag, there are some yokes in coated Ripstop fabric that function as reinforcement against usury.
Finally, the strap itself is permanently attached the Club Strap Bag. It has still an adjustable lenght, thanks to a reflective Cordura loop and flat nickel metal buckle with the Ironny logo engraved.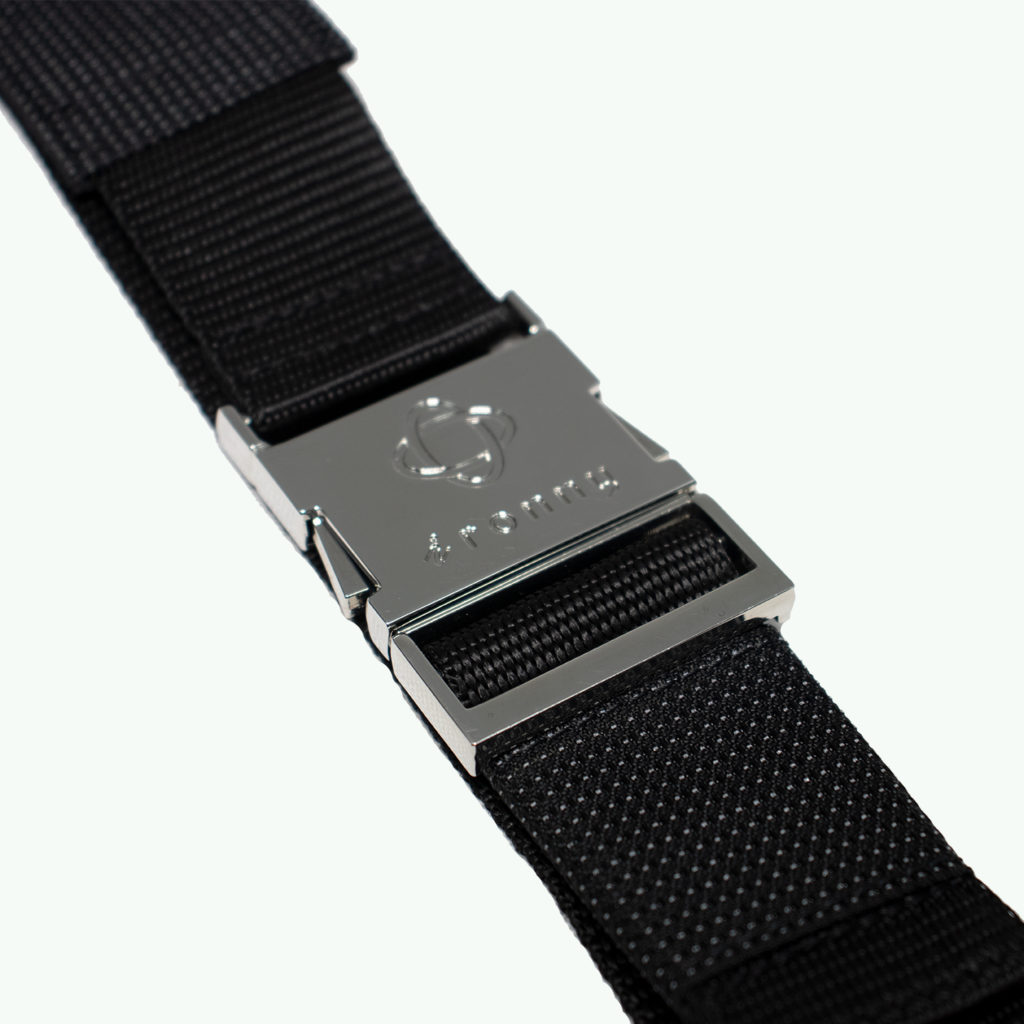 Manufactured in french workshops next to the Vendée region, the Ironny Club Strap Bag is a high quality accessory, unique, techwear-friendly and ethically made.