Origin of a creation.
The biggest Ironny strap bag is named the Rifle Bag. Indeed it is shaped like a compact version of hunting rifle case. The tapered part has been reduced to a decent size to fit most men and women torso.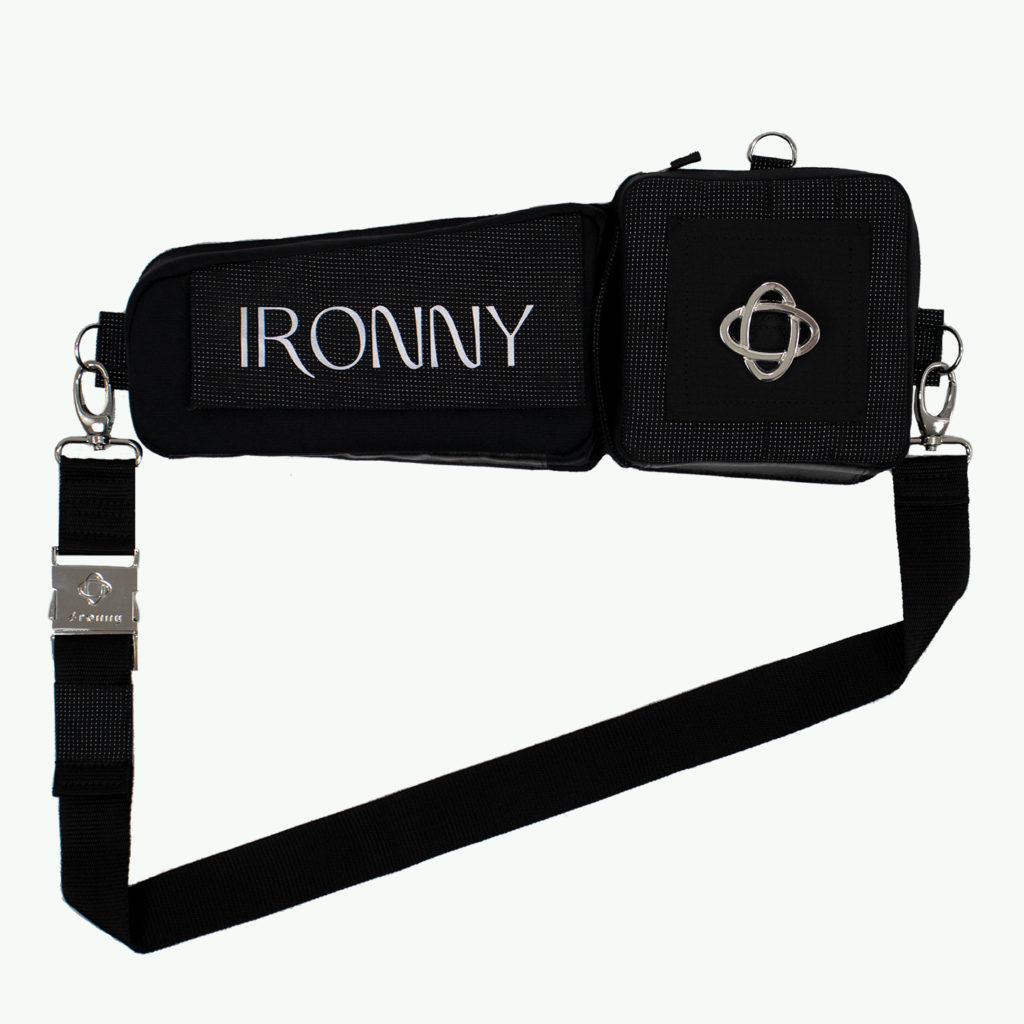 It has a flap in Cordura and reflective threads that, once raised, reveals a deep pocket whose edges are strengthen with Cordura Ripstop. In the back of this same tapered part, another pocket with a waterproof zipper that can accommodate flat objects.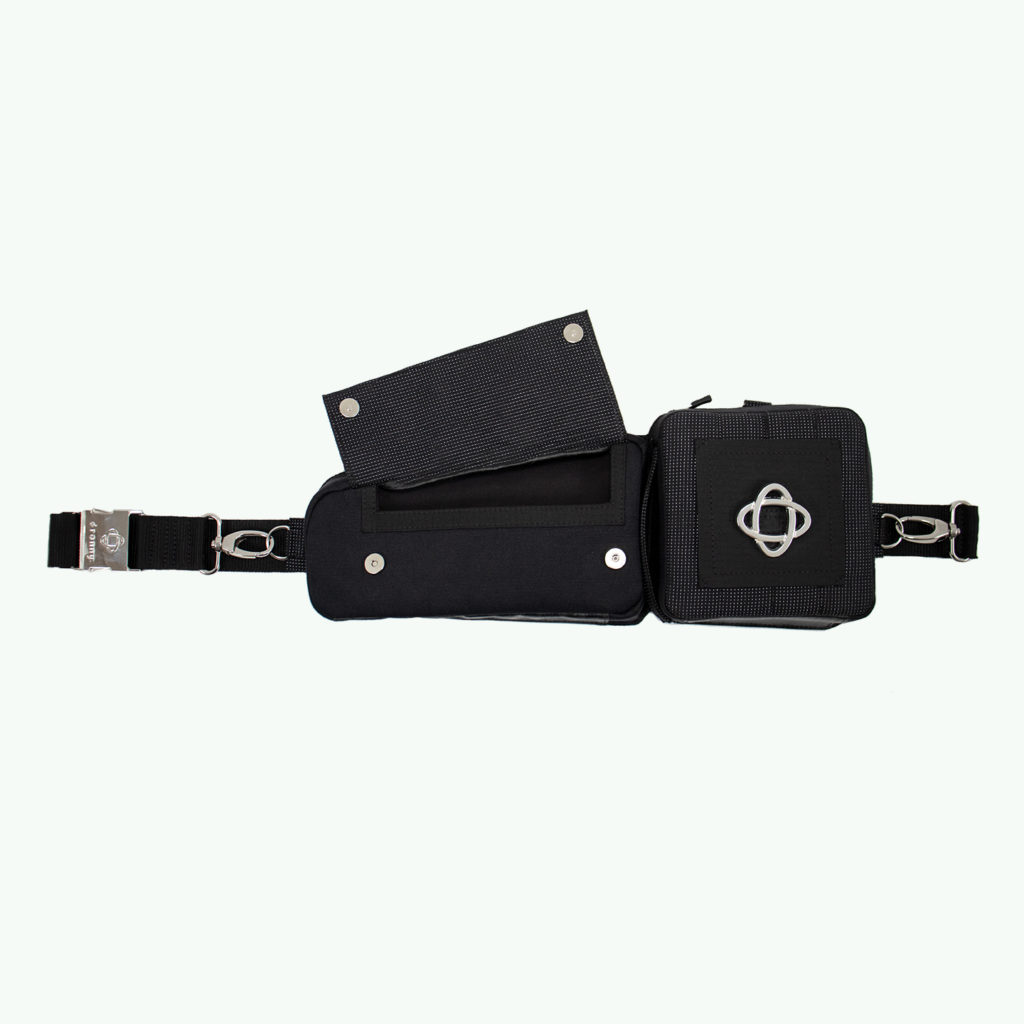 The other main part of this bag is a square block in Cordura fabric. The front side is quilted with reflective Cordura fabric, plus a smaller square of Ripstop fabric that function as support to carry the removable Ironny signature brooch. This block also has a waterproof zipper that opens from the top to the side. Once opened, it reveals another deep pocket with a separator that carries the Ironny label.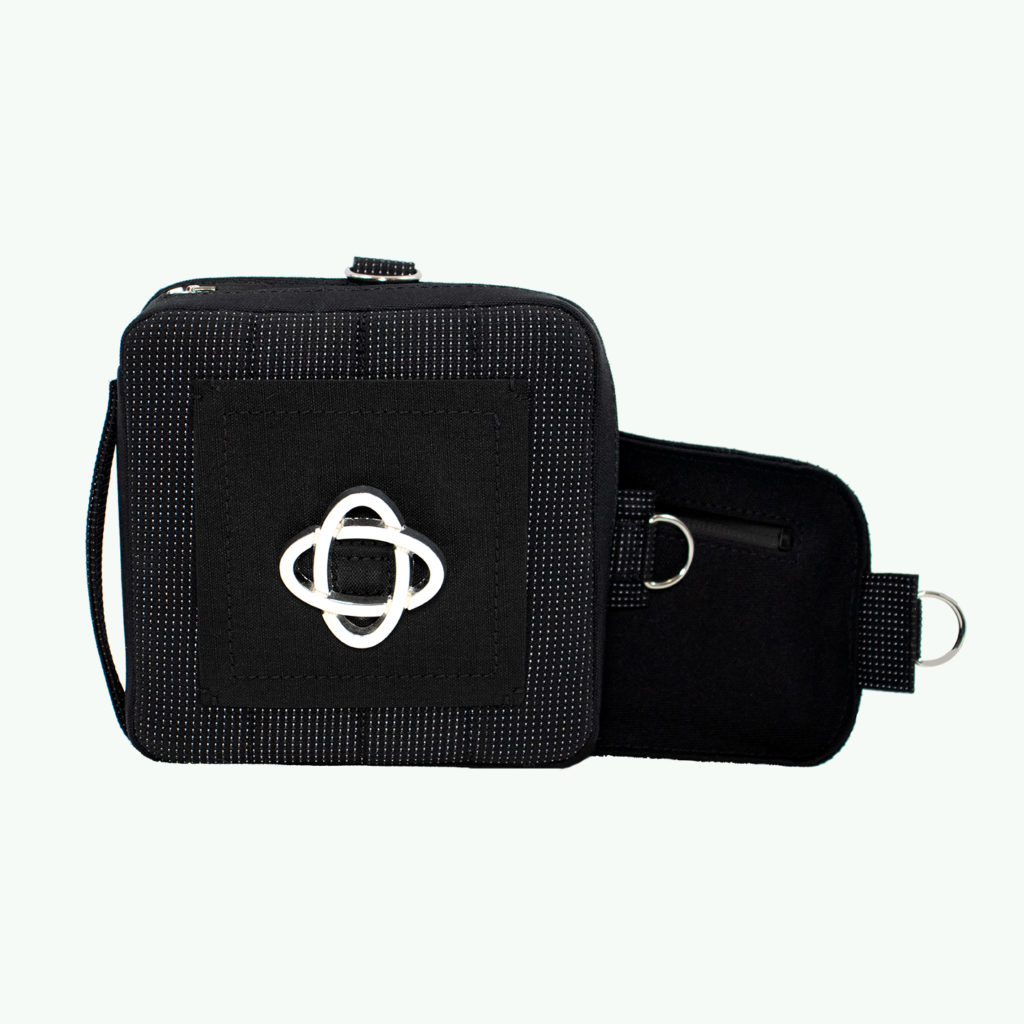 The lower sides of the bag are reinforced with yokes in coated Cordura Ripstop fabric.
All pockets are lined with a black satin for a very soft touch when using.
The bag is delivered with a removable strap that has an adjustable length part and a blocking loop in reflective Cordura fabric. A flat metal buckle with nickel finishing has the Ironny logo engraved and serves as fasten system. On each edge of the strap is settled a metal carabiner, and is to attach to dedicated parts on the bag.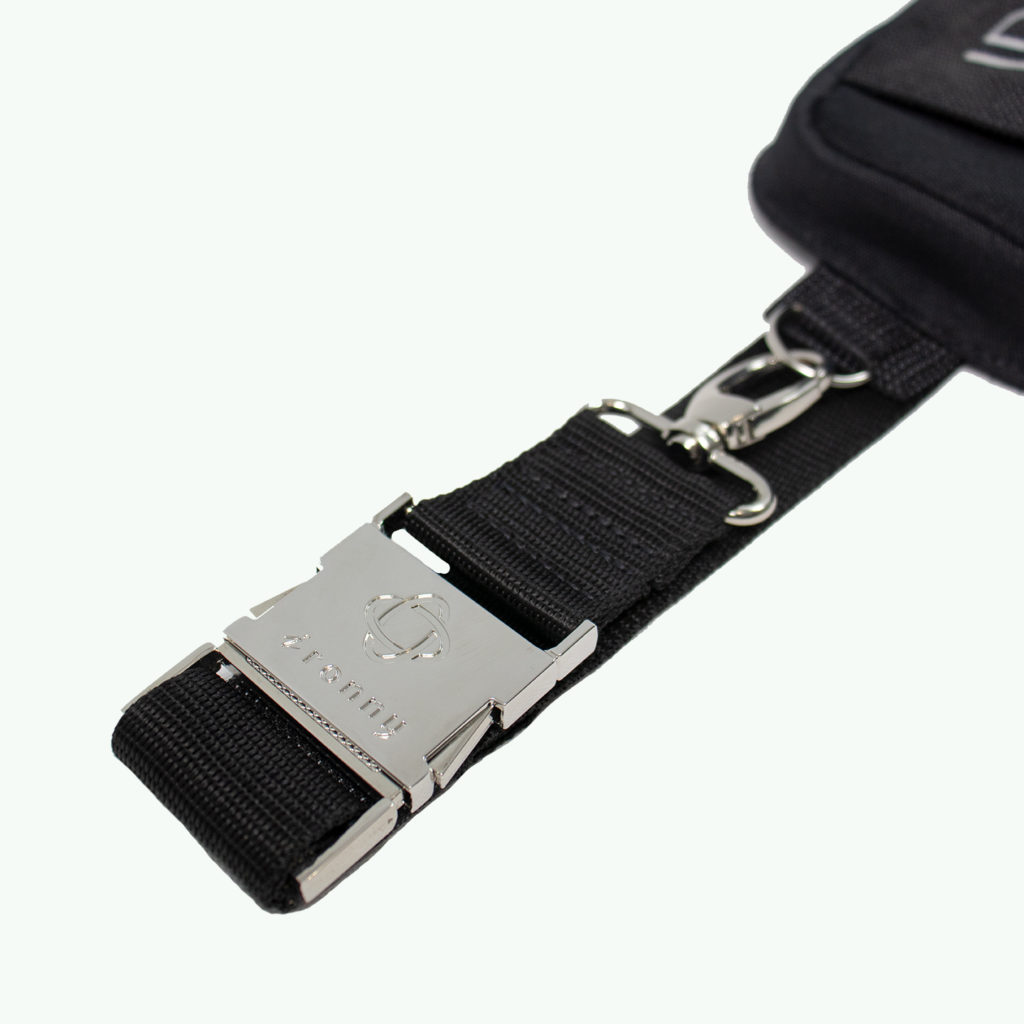 The side edges and the back part of the square block are equiped with reflective Cordura plackets that holds each a metal D buckle with nickel finishing. These buckles allows to modulate the strap around the bag in function of the use needed or the way to wear it desired: at the waist, over the shoulder, or even folded to carry it by hand.
Indeed, the left side of the square block is equiped with a strengthened handle in reflective Cordura, that allows to carry the bag by hand. To obtain this result, it is only needed to fold the tapered block over the square block, using the magnet buttons on each back side to keep them attached.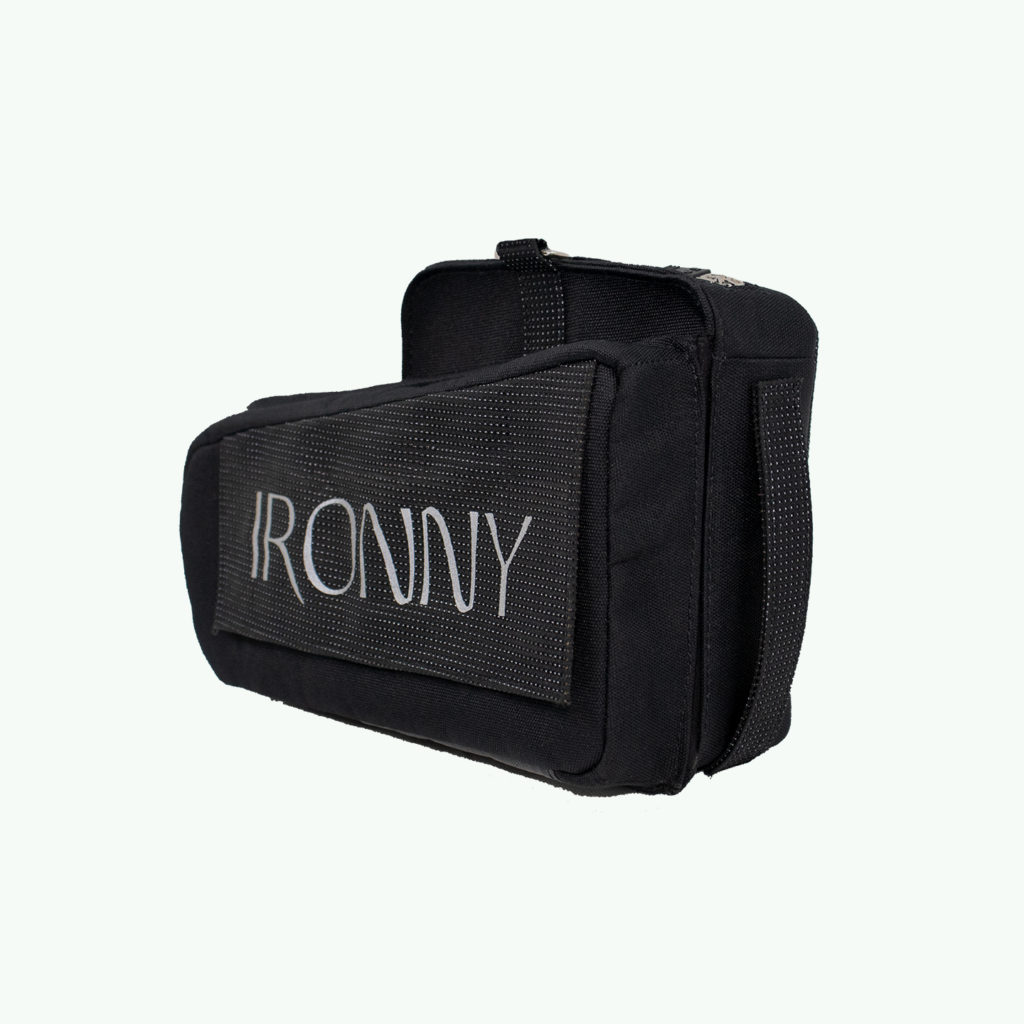 It is here that lies all the innovative and original side of the Ironny Rifle Bag: the modularity of the item according to the shape that one desires, the use that one wants to make, the season, the mood of the moment.
Manufactured in french workshops next to the Vendée region, the Ironny Rifle Bag is a high quality accessory, unique, techwear-friendly and ethically made.